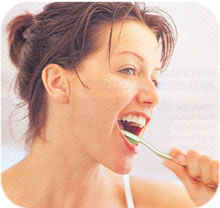 A dental hygienist's major role is in the provision of oral health education and the promotion of effective behaviours so as to improve oral health. A dental hygienist's primary task is in prevention and non-surgical treatment of periodontal disease. Hygienists guide patients' personal care to maintain sound oral tissues as an integral part of their general health.
Dental hygiene practice is a subset of the practice of dentistry, and is commensurate with a dental hygienist's approved education, training and competence.
Find out more about gum disease, keeping your teeth healthy, what causes tooth sensitivity, oral care products and tooth whitening.
Send a message to us to enquire about this: